worship services



Sunday Mornings

8:30AM AND 11:00am TRADITIONAL WORSHIP SERVICEs
The beauty of our sanctuary and the hospitality of our community of faith create an atmosphere where the soul can exhale from the busyness of life and find spiritual refreshment and nourishment. A message of truth, encouragement and
challenge is offered by one of our pastors each week. This relaxed and intimate setting also offers a time of prayer and reflection
.
9:00 AM CONTEMPORARY WORSHIP (THE PATH)


Child Care is provided on Sunday mornings from 8:20-12:00 p.m., We welcome children ages birth to 3 years old and offer Bible stories and songs that are geared just for them!. We would love to minister to you and your little ones!
Click on th
e pictures for more information on the options for worship services to help see which will be the best fit for your personal needs.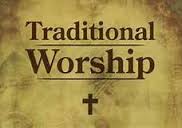 At FUMC we believe that God's grace is offered to everyone and that the Table of Holy Communion is an extension of that grace. The Lord's Supper (Holy Communion) is served on the first Sunday of each month in all three worship services and all are invited to share in this Holy Meal.